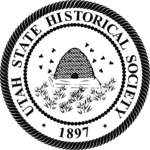 ---
to help us preserve and share Utah's history.
---
to the Utah Historical Quarterly
June 2020
The editors and advisory board of editors of the Utah Historical Quarterly express our sorrow and outrage over the murder of George Floyd, one in a long line of similar abuses. We support the legitimate demands of people in Utah, the nation, and around the world for equal justice and fundamental reform. Many of us have studied racist and unjust aspects of our shared past, so this tragedy, the demonstrations that have followed, and the often heavy-handed response seem depressingly familiar. We acknowledge, however, that our group is overwhelmingly white and that we occupy positions of relative privilege. While we do not and cannot fully understand the justifiable anger and experiences of our fellow Americans who are people of color, we pledge to use our privilege to listen, learn, seek out, and share the best historical resources and scholarship from the widest possible group of authors, and in collaboration with Utah's diverse communities.