By Doug Misner, Research & Collections Manager
The Utah Division of State History has over a million photographs in our holdings with almost 300,000 digitized and accessible online. These images are found in over 1,000 unique collections that document Utah's history from the middle of the 19th century to the late 20th century. When I began with State History almost 20 years ago, our digitization efforts were just beginning. Access to the photographs was provided directly through our Research Center. It was certainly a nerve wracking experience whenever a person requested to look at a glass plate negative. I would have to pull the image from a very heavy box and move it from the basement to the second floor using a wobbly cart and a rickety elevator. Fortunately, I never had an accident, but working with people on a daily basis to search and access our photograph collections gave me a real appreciation and love for them. Since then, our digitization efforts have progressed, and searching and sharing our collections is much easier. There is less wear and tear on fragile prints and negatives and less anxiety for gracefully-aging Research Center staff. So, with my hard earned knowledge and our always improving digital tools, I thought I would share some of my favorite images.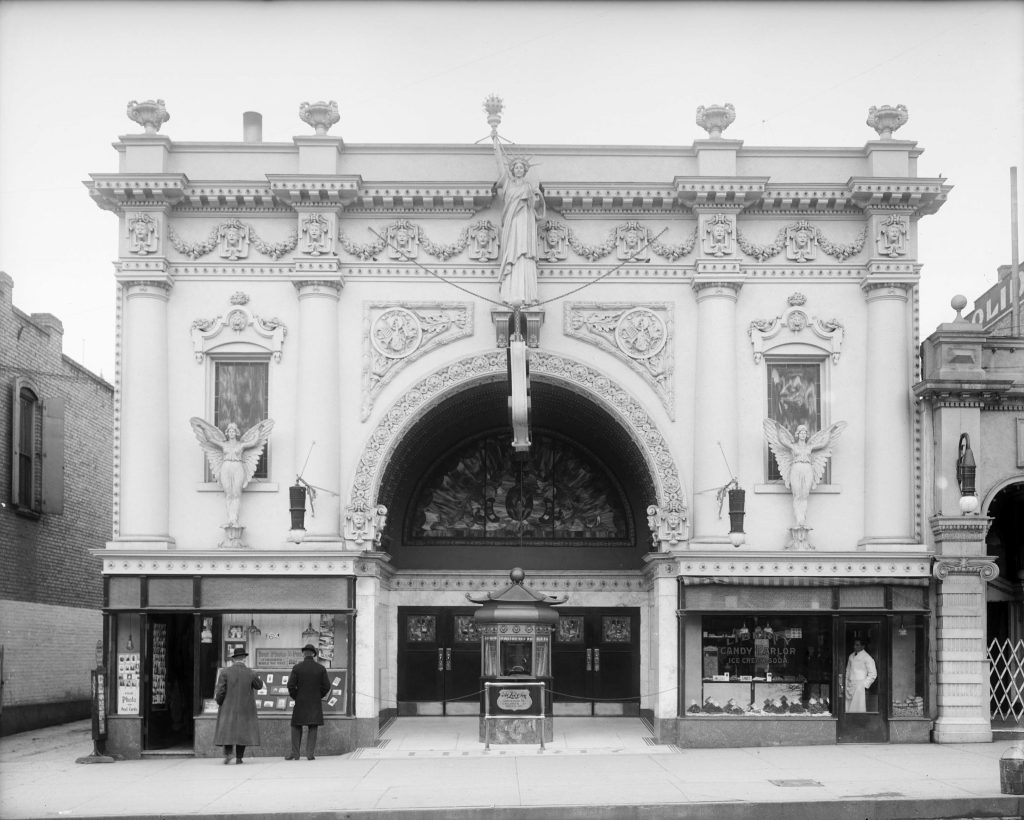 The Shipler Collection is the best and most significant collection of photographs State History is responsible for, and each one tells a unique story. This photo was taken in 1912 when the theatre opened and is actually titled, "Nephi Plaster Company, Liberty Theatre exterior front view." The company was clearly proud to have played a part in the creation of such a beautiful building and wanted to have its work documented. The negative is in great condition, and the level of detail in the image is amazing. It's also one of the first glass plate negatives I handled and was my introduction to the work of Harry and Bill Shipler.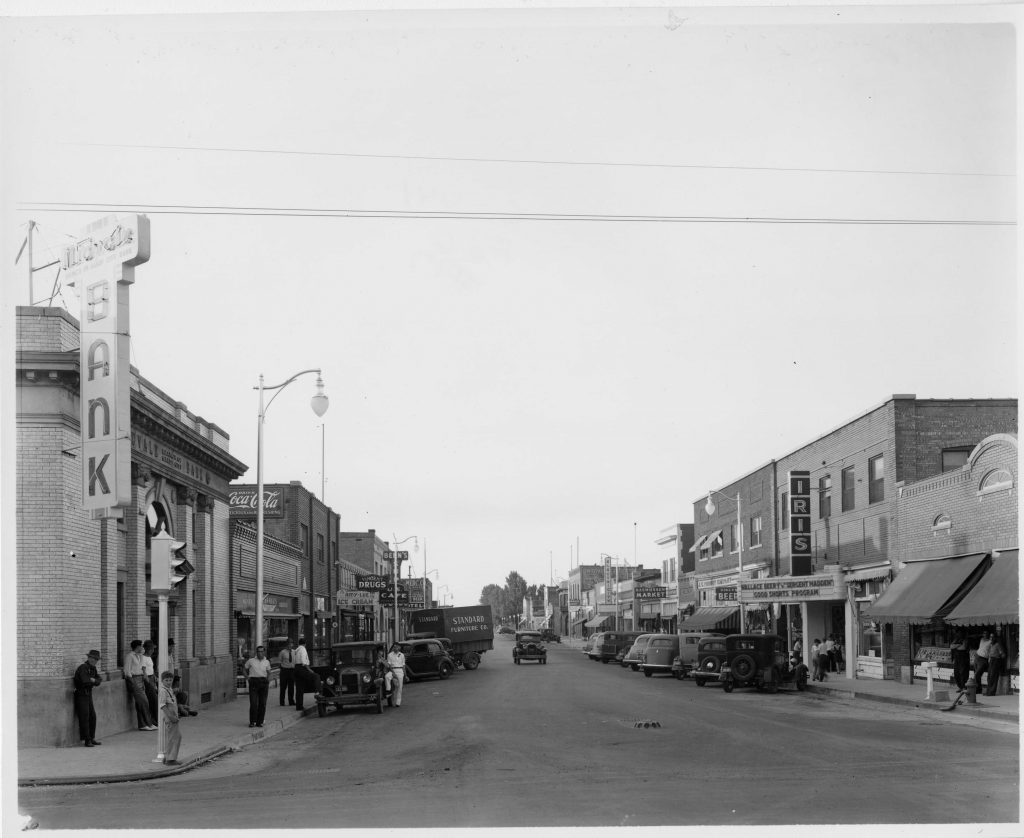 We have quite a few photographs of street scenes, but this one caught my eye. It didn't have a date and the title was simply, "Midvale." I thought I could see 1939 on some of the car license plates but the image wasn't quite clear enough. It was the Iris Theater marquee that helped me figure it out. "Sergent Madden," starring Wallace Beery, was released in the spring of 1939. The image captures a real sense of calm and peacefulness. The war in Europe hasn't started, and to the people on the street, those troubles seem very distant. It's late in the day, kids are hanging outside the theater, and men are talking with friends about their day.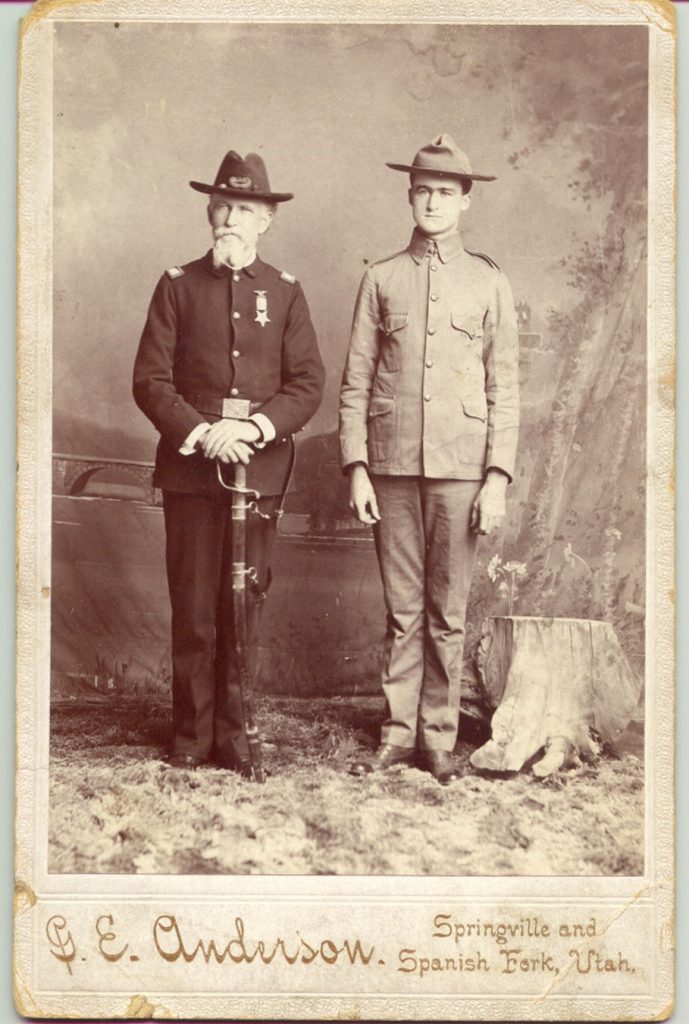 This is a new addition to our collection and was donated along with the uniforms the men are wearing to State History by descendants of Alfred Saxey. The image is a cabinet card and was taken by George Edward Anderson in the early 1900s. Alfred fought in the Civil War, serving in a Union Army regiment from Kansas. His son Carl served during the Spanish American War. Alfred was 63 when the photograph was taken and Carl was 23. I don't know what the relationship was like between Alfred and Carl, but when I look at this photo I see pride and love in a father for his son.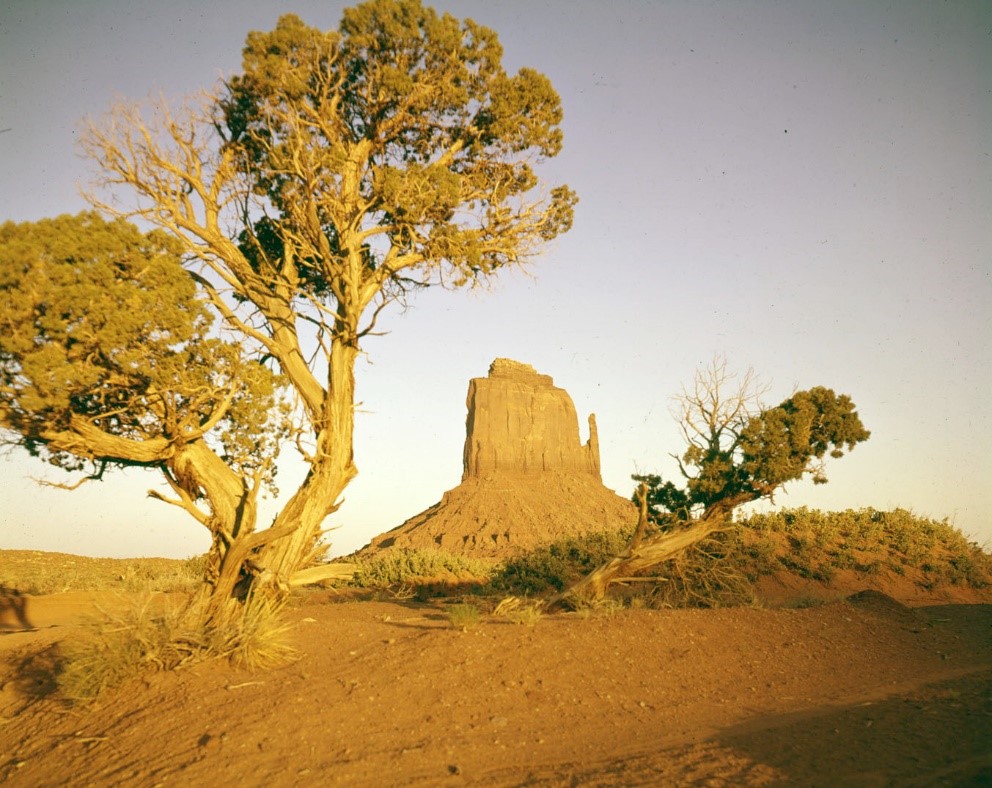 One of the reasons I love this collection is because it has so many color images compared to the rest of our collections. Al Morton was a talented photographer and filmmaker. He spent a lot of time in southern Utah, and the images he took of Monument Valley are beautiful. This particular image is of the Mitten Buttes formation. When I look at it, I can almost see John Ford directing the next scene in one of his classic westerns.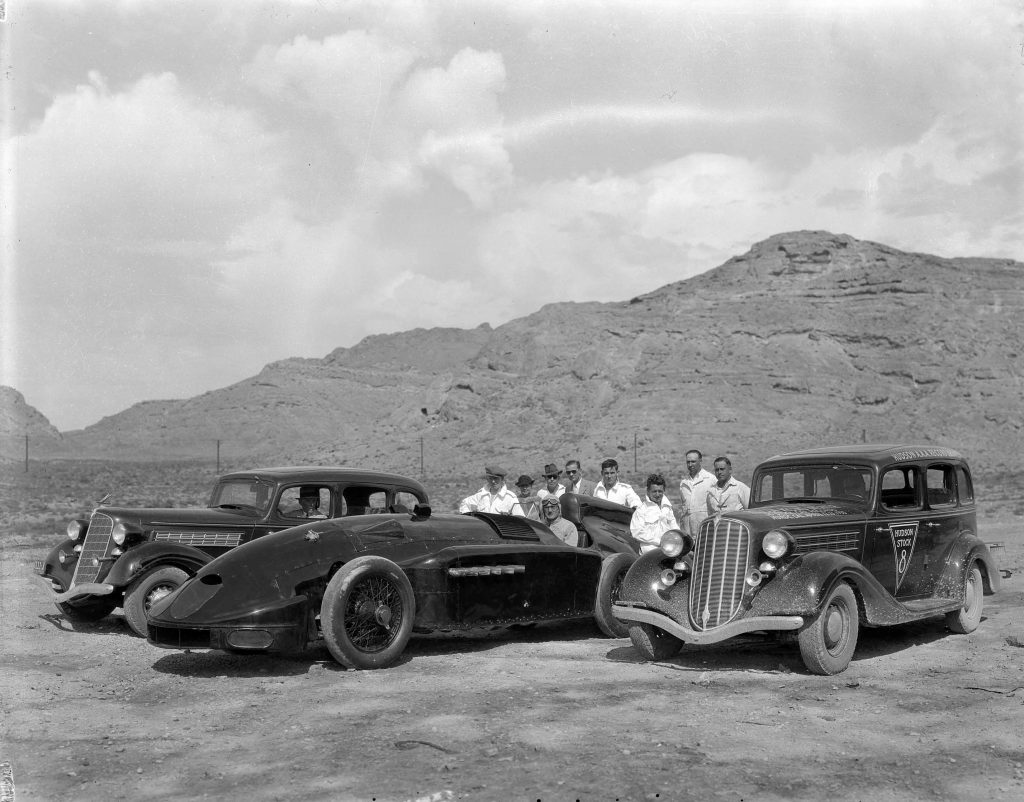 Clifton Bray worked for the Shipler family for a time, and many of his images from the 1930s are quite special. This August 1935 image of Capt. Eyston's "Speed of the Wind" really gives you a feel for the Bonneville Salt Flat's record chasers. In September 1935, Capt. Eyston's diesel engine- powered endurance car would set a record with a 24-hour average of 140.52 mph.