---
Preserving and sharing Utah's past for present and future generations
---
NOTICES
The Rio Grande building is currently undergoing a seismic retrofit post-March 2020 earthquake. Our staff is in the process of relocating to a new location while the building gets the love it needs. We anticipate the retrofit will take approximately two years. In the meantime, our staff is relocating to 3760 South Highland Drive, Salt Lake City, UT 84106 which will be accessible to the public in the future. If you would like to contact our staff, please continue to reach out via their emails as many staff are working remotely.
The Research Center is also closed to in-person visits. Please view the Library & Collections page for more information.
---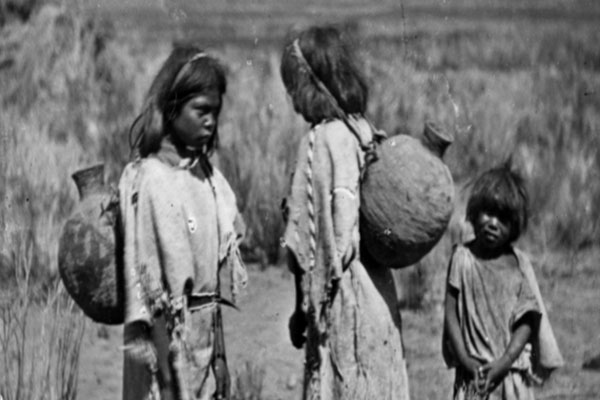 OUR HISTORY
In 1897, public-spirited Utahns organized the Utah State Historical Society in order to expand public understanding of Utah's past. Today, the Utah Division of State History administers the Society and as part of its statutory obligations, publishes the Utah Historical Quarterly, which has collected and preserved Utah's unique history since 1928. The Division also collects materials related to the history of Utah, assists communities, agencies, building owners, and consultants with state and federal processes regarding archaeological and historical resources, administers the ancient human remains program, makes historical resources available in a specialized research library, offers extensive online resources and grants, and assists in public policy and the promotion of Utah's rich history.
ADMINISTRATION
We work to: Strengthen Utah's economic health, particularly in rural areas. Make communities better places, where people feel at home and grounded in heritage. Foster individual learning, understanding, and excitement about their heritage. Provide tools and assistance to agencies and local governments to help them do their jobs more efficiently. Preserve knowledge and resources for future generations. State History provides all services and information as a non-regulatory, business-friendly agency.
TRAILS CONSORTIUM
The Utah Historic Trails Consortium is formed to cooperatively identify, preserve, mark, and promote historic trails in Utah. For questions, please contact Chris Merritt, 801-245-7263
GEOGRAPHIC NAMES
The Utah Committee on Geographic Names is tasked with reviewing and providing recommendations regarding geographic name proposals in Utah submitted to the U.S. Board on Geographic Names. For additional information, contact Arie Leeflang, 801-538-4864. More information. https://history.utah.gov/geographic-names-committee/
The activity that is the subject of this website has been financed in part with Federal funds from the National Park Service, U.S. Department of the Interior, and administered by the State Historic Preservation Office of Utah. The contents and opinions do not necessarily reflect the views or policies of the Department of the Interior or the Utah State Historic Preservation Office, nor does the mention of trade names or commercial products constitute endorsement or recommendation by the Department of the Interior or the Utah State Historic Preservation Office.
Nondiscrimination Statement
This program receives Federal financial assistance for identification and protection of historic properties. Under Title VI of the Civil Rights Act of 1964, Section 504 of the Rehabilitation Act of 1973, and the Age Discrimination Act of 1975, as amended, the U.S. Department of the Interior prohibits discrimination on the basis of race, color, national origin, disability or age in its federally assisted programs. If you believe you have been discriminated against in any program, activity, or facility as described above, or if you desire further information, please write to: Office for Equal Opportunity, National Park Service, 849 C Street NW, Washington, D.C. 20240.