70th Annual Utah State Historical Society Conference
The Utah Division of State History and Utah Museums Association are pleased to partner to collaboratively present this year's museum and history conferences. Whether you join us for the three-day museum conference (October 24-26) or for the one-day history conference (October 26) or both, we are so excited to see you all in person this year in Provo.  
We are thrilled to share space and programming with our colleagues in the history and museum fields this year and we look forward to public historians, museum professionals, historical societies, scholars, and students joining us as the Utah State Historical Society commemorates its 70th annual meeting and Utah Museums Association commemorates its 50th anniversary of bringing our community together.
Water at the confluence of Past & Future
Date: Wednesday, October 26, 2022
Location: Provo Marriott Hotel and Convention Center, 101 West 100 North, Provo, Utah
The Great Salt Lake—one of Utah's foremost symbols—is facing pressures like never before in modern history. Climate change, urban growth, water diversions, and benign neglect all threaten the future of this body of water that lies at the center of complex ecosystems, as well as our collective cultural identity. Everywhere else in our state and region the same is happening—lakes and rivers are drying and winter snowpacks are shrinking, threatening countless industries and challenging accustomed ways of living on the land.
As we come to grips with drought conditions forecasted as the new normal, the 2022 Program Committee invites proposals from history and allied fields that open interdisciplinary dialogue, and join past with present as we look to shape our shared future. We welcome practitioners in history, the humanities, social sciences, and humanistic environmental sciences to examine themes centered on water in the formation and development of political systems, social structures, and cultural identities across Utah and the Intermountain West.
The moment is ripe to bring interdisciplinary perspectives to bear on the place of water in our society—and our obligations to safeguard it for future generations. History offers crucial foundations for addressing pressing issues that connect water with living communities.
The conference is attended by scholars, students, policymakers, organizations, and members of the general public. We feature a range of formats, from the traditional panels and sessions to more innovative formats.
COVID-19 POLICIES:
If you test positive for COVID-19, are exposed to COVID-19, or have active symptoms of COVID-19 within 5 days of the event, please avoid infecting others by staying home.
We will adhere to Salt Lake County Health Department Guidelines.
Thank you to our conference sponsors!
---
---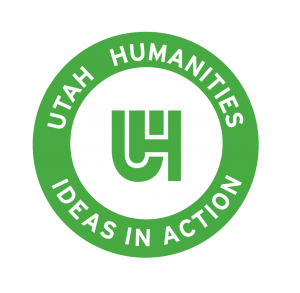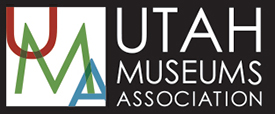 For additional information, please email Alycia Rowley at aaldrich@utah.gov.