Interested in public history, but aren't sure where to start? Consider an internship or career shadowing opportunity with us! Whether you are looking for a one-year commitment, career shadowing, or a stand-alone internship, we are committed to creating a platform for everyone to learn about our organization, the work we do, and Utah history. Meet two of our current History Ambassadors, Emma and Kyler, and learn about the place-based history work they are doing!
Meet Emma: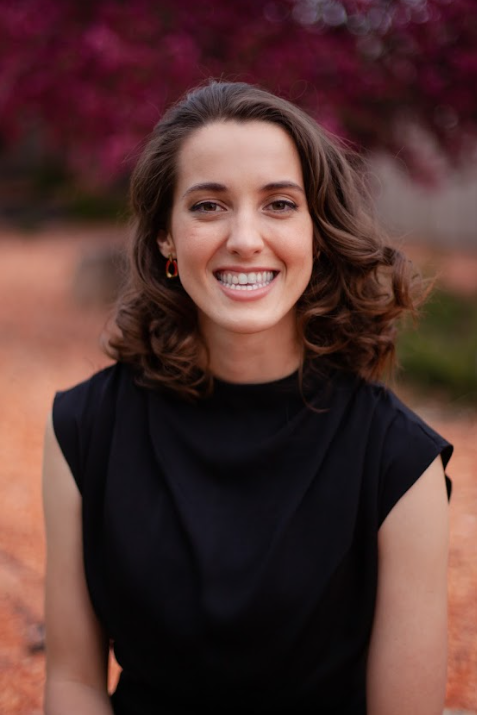 Hey there! I'm Emma and I am thrilled to introduce myself as a history ambassador for the place-based history program. Currently pursuing a MA in history at the University of Utah, my passion lies in public history. I am excited to be part of a team dedicated to engaging with the public through our remarkable monuments and markers.
At the moment, I'm fully immersed in an exciting project—an audit of Utah's monuments and markers.
Throughout this process, I'm exploring thought-provoking questions: Who do our current monuments represent? Are there any untold stories or underrepresented groups in our monument landscape? And how do our monuments showcase Utah's distinct history?
Though I've just begun this journey, I've already uncovered fascinating trends. For instance, out of the 1,400+ monuments we have, I've found only 31 so far that specifically commemorate women, and an intriguing 12 of those recognize women as medical practitioners. This observation raises several interesting questions: What was the impact of practicing medicine on women? Did it grant them more influence within their communities? What motivated these women to pursue medicine, and how did they acquire their knowledge? As I delve deeper into these questions, I'm eager to unearth the unique facets that make our state so remarkable.
---
Meet Kyler:
Hello! I'm Kyler and I'm from Las Vegas, NV, and Orangeville, UT. I obtained a BA in history at Utah Valley University and I'm currently a MPA student at the same university.
I'm thrilled to have the opportunity to learn more about public history through the History Ambassador Program because it's an opportunity to combine my educational interests and engage with the past in new and exciting ways.
As we conduct an audit of the historical monuments and markers of Utah, I've started to think deeply about memory as it relates to place-based history and community. Memory is not history, but our state's monuments and markers play a role in what (and whose) history is represented and referenced to construct social and cultural memory. Such places offer insights into how Utahn's have grappled with community, continuity, and interpretation as they contribute, create, and apply memory-informed narratives as they find themselves in Utah history broadly.
In the digital age, place-based history may not be the primary means by which the public remembers the past; but our work so far has helped me see its influence on how everyday people engage with the remembered past over time. As I conduct this work, it's difficult not to be carried away by thoughts on how this review can serve as a starting point for projects that advance Utah public history and historiography in ways that otherwise would be difficult to conduct. Utah is a unique and remarkable place, but I believe there are even more notable stories to be remembered and celebrated.
Learn more about career shadowing, stand-alone internships, our History Ambassador opportunity and more on our website.