ABOUT THE HISTORICAL SOCIETY
The Utah State Historical Society (USHS) is Utah's official historical association, under Utah's Division of State History. The USHS publishes the state's journal of record, the Utah Historical Quarterly.
On July 22, 1897, in response to a call from Utah's first state governor, twenty-seven citizens led by journalist-lawyer Jerrold Letcher organized the Utah State Historical Society in Salt Lake City. Created on the fiftieth anniversary of Mormon arrival, the society set forth to encourage historical research, collect and maintain a library, and disseminate information on Utah's prehistoric and historic past. The forming of a historical society was an act of memorialization by a people and a society that had transitioned from the pioneer era but hoped to retain a memory of their ancestry.
Utah Historical Quarterly began as a publication of the Utah State Historical Society in 1928 under the guidance of J. Cecil Alter as secretary-treasurer, librarian, and editor. Alter published six volumes of the Utah Historical Quarterly (1928–1933) before state funding ended. For the journal's first editors, the central purpose of what the state statute called "a historical magazine" was to publish original source materials. Among those writers who wrote and edited in the pages of the journal included Dale Morgan and Juanita Brooks, both with reputations as renowned historians.
By midcentury, the Utah Historical Quarterly began to publish more scholarly articles alongside pieces of local history. Hired in 1950 and armed with a PhD in history from UCLA, director-editor A. Russell Mortensen further gave academic credibility and professional growth to the organization. He hired a trained librarian and instituted modern library cataloguing, so that the Society manuscript and book holdings eventually became 'a respectable research facility on Utah, the Mormons, and western history.
In the 1970s the society relocated to the renovated Rio Grande Depot, published a dozen books, launched the annual student magazine Beehive History, and built its membership to 3,250. A long-standing society interest in presettlement history gained emphasis with the appointment in 1973 of a state archaeologist and a state paleontologist in 1977. Since then, in addition to publishing the Quarterly, the Society has published or sponsored a number of significant works on Utah history, including the Utah History Encyclopedia, a one-volume state centennial history, and a twenty-nine-volume county history series.
In 2013 Dr. Holly George and in 2014 Dr. Jedediah Rogers, current co-editors, took the helm of the Quarterly. The current policy is to offer "high-quality articles and other works of history that appeal to scholars as well as lay readers" and that "present a compelling narrative written in clear prose." UHQ seeks a regional approach, reflecting Utah's geographic and cultural position at the crossroads of the West.
UHQ CO-EDITORS
Holly George is the author of Show Town: Theater and Culture in the Pacific Northwest, 1890–1920 (Oklahoma, 2016). George received a PhD in American History from the University of Washington in 2011; her research interests include culture (high and low), networks of all sorts, social welfare, and gender. Her current research, part of a collaborative book project, concerns Marie Ogden and the Home of Truth—particularly the broader cultural and political environment that influenced Ogden.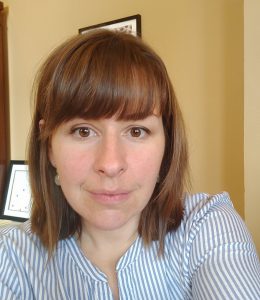 Jedediah Rogers earned a PhD in American history from Arizona State University. He is author of Roads in the Wilderness: Conflict in Canyon Country (University of Utah Press, 2013), winner of the Wallace Stegner Prize in American Environmental or Western History, and co-editor with Matthew Godfrey of The Earth Shall Appear as the Garden of Eden: Essays on Mormon Environmental History (University of Utah Press, 2019). His current project is an environmental history of the Great Salt Lake. Prior to joining the Utah Historical Quarterly he worked as a historical consultant in Montana.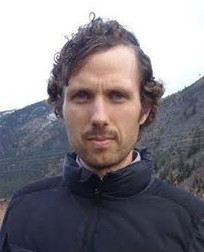 UHQ EDITORIAL FELLOW
Haden Griggs is a second year graduate student at Utah State University. His research focuses on the experiences of Somali refugees in Utah and the history that brought them here. When not doing school work or working at the Quarterly, he can usually be found cooking, playing board games, or reading or writing a book.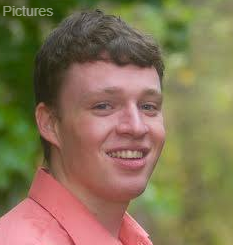 GRADUATE STUDENT INTERN
Shavauna Munster is A graduate student of medieval Europe in the History department at the University of Utah. Her research is focused on government sanctioned physical punishment and its connection with medical knowledge.
CONTACT INFORMATION
Correspondence may be directed to uhq@utah.gov or to one of the following:
Dr. Holly George, Utah Historical Quarterly co-editor, hollygeorge@utah.gov, 801-245-7257
Dr. Jedediah Rogers, Utah Historical Quarterly co-editor, jedediahrogers@utah.gov, 801-245-7209
Lisa Buckmiller, Utah State Historical Society Membership, lbuckmiller@utah.gov, 801-245-7231
Haden Griggs, Editorial Fellow and Book Review Editor, hadeng@utah.gov