---
The Peoples of Utah Revisited
---
Your Story Matters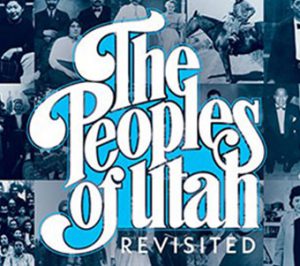 Utah is home to hundreds of communities, each with a distinct history. Wherever you live, whatever your cultural background, your story is part of Utah's history. We invite you to participate in The Peoples of Utah Revisited, an initiative to gather and celebrate the history of Utah's many communities, in time for the 250th anniversary of the United States.
YOU Are Invited to Participate
There are many ways for individuals, organizations, and communities to get involved in The Peoples of Utah Revisited. With your leadership, we can preserve and share interviews, historical photographs, documents, memoirs, recipes, and objects that represent your community.
This initiative will support community events, new digital collections, research, and resources that illuminate Utah's past from multiple perspectives. In 2026, the Division of State History will launch a new public-facing website to share these stories and cultural resources with all Utahns. 
Contribute digital materials such as: 
Photographs of people, places, buildings, landscapes, events, cultural objects, recipes, and artifacts

Artwork  such as poetry, visual expressions, and music 

Personal written work, such as letters, journals, histories, and memoirs
Become a community historian by: 
Hosting a community history event

Gathering

oral histories

, in which elders and community members talk about their life experiences

Organizing a

memory project
Generate new research by developing:
Historical scholarship on Utah's diverse communities 

Geospatial, mapping, and digital history work

Economic, demographic, and diaspora studies
---
America250: 1776-2026
The Peoples of Utah Revisited represents our division's flagship initiative for America250, which will commemorate the signing of the Declaration of Independence, when our nation articulated its highest ideals of liberty and equality for all. As we prepare for the  commemoration in 2026, we have the opportunity and responsibility to reflect on all the people and communities of Utah who came together before and after 1776. We honor ALL of the people who have made their homes here and helped create the Utah of today. 
This initiative is also part of Many Stories, One Utah, a multi-agency collaborative effort dedicated to recognizing and honoring Utah's rich diversity, past and present. 
Please reach out to us with your questions about how you can contribute to The Peoples of Utah Revisited. We are happy to chat with you about a potential project or how you can share an item, art piece, song, or other resources that represent your community's past and present.
---
Foundations
This initiative builds on the foundations laid 50 years ago by the ethnographer Helen Zeese Papanikolas, editor of the ground-breaking book The Peoples of Utah. Released in 1976 as part of Utah's bicentennial celebration, Peoples was the first book to bring  together the histories of Utah's different religious and ethnic communities. 
The Peoples of Utah grew from Papanikolas's lived experience as a member of Utah's vibrant Greek community. Born to immigrant parents in 1917, she grew up in Helper at a time when people from 30 different countries lived and worked side by side in Carbon County. 
Throughout her career, Papanikolas led the way in documenting the untold stories of Utah and sharing them with a broad audience.
---