2019 Annual State History Conference
The Utah State Historical Society invites proposals for papers, sessions, and panels for its 67th annual conference.
The conference theme takes a long view of the interior West.
---
Call for Papers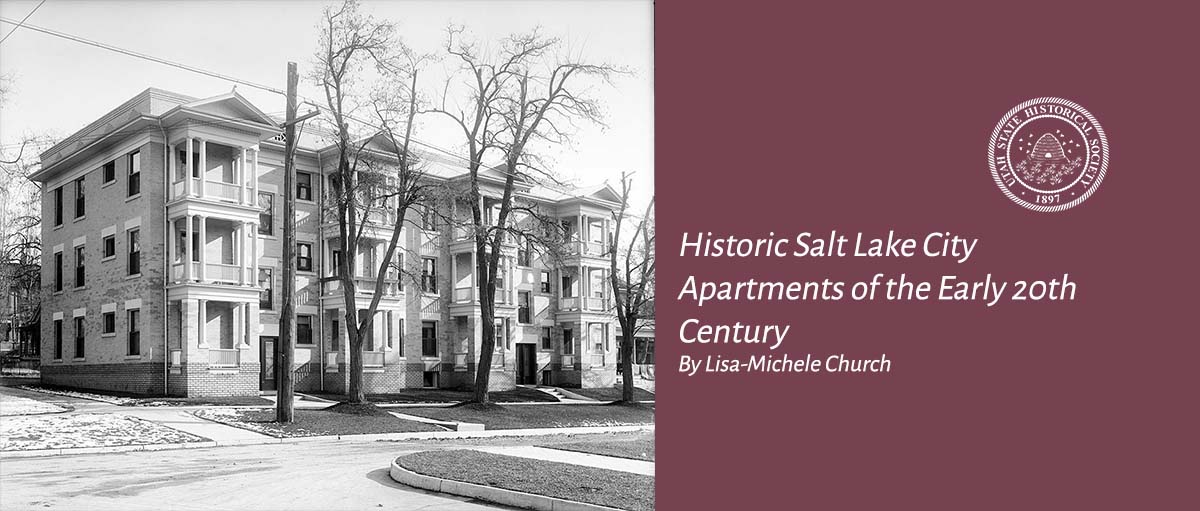 Historic Salt Lake City Apartments of the Early Twentieth Century
Text and Photographs by Lisa-Michele Church
Salt Lake City contains many beautiful examples of apartment buildings constructed to house a growing urban population.
---
Walking Tour
Veterans Utah History Project
The Division of State History and the Utah Department of Veterans & Military Affairs have joined together on the Veterans Utah History Project. Get involved to collect, document and archive this important part of our history.
---
Learn More
Utah World War I Commission
April 2017 marked the centennial of America's entry into World War I, a defining conflict of the modern era.
---
---
On December 7, 2017, the bell from the USS Utah was placed on permanent display in the University of Utah's Naval Science Building.
The ship's bell from the USS Utah was originally presented by the United States Navy to the Utah State Historical Society in April 1961. Transfer of the bell was arranged through the office of Senator Wallace F. Bennett and was given to the Historical Society on an indefinite loan basis. For almost six years the bell was housed at the Historical Society's offices in the Kearns Mansion on South Temple.
Discussions began in 1965 to loan the bell to a new Naval History Museum that was to be located in the Naval Science Building on the University of Utah campus. The museum was to be an affiliate of the Utah State Museum of Natural History. In January 1965, the Board of Trustees of the State Historical Society passed a resolution supporting the creation of the museum.  Everett L. Cooley, Director of the Utah State Historical Society and Major Gaut, curator of the Naval History Museum, began communicating to arrange the loan of the ship's bell and other items from the Historical Society's collection. The bell was to be loaned to the museum with the condition that the Historical Society could ask for its return if in the future a new Utah State History Museum was established. The bell was transferred in February 1966 with the intention of either displaying it inside the Naval Science Building or on an appropriate foundation outside the building.
---